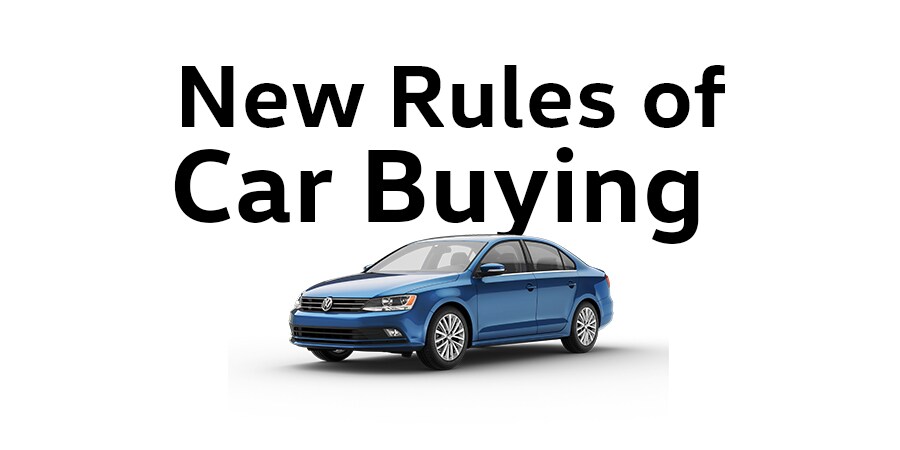 "Question anything that doesn't seem right."
FINANCE
OLD - Cash is king. Offer to pay cash to get a better deal.
NEW - Arrange your financing through the dealership.
ADVICE - The dealership can often get you financing as good or better than your local credit union or bank can, with the dealer still making something off the markup, or "reserve," on the interest rate. If the dealer can earn a profit on that end of the deal, you may be able to negotiate a lower price on the car. That said, it doesn't hurt to know what rate your local lender can offer you before heading to the dealership. As interest rates partly depend on your credit history, take advantage of services that supply, at no cost, your FICO score (a common credit rating) and put your financial house in order before applying for a loan.
OLD - Refuse anything the finance-and-insurance person offers, even a glass of water.
NEW - Listen to what he or she is selling. Some types of optional warranty coverage make sense.
ADVICE - Before you pass on tire, wheel, and key coverage, consider that replacement keys can cost hundreds of dollars. If you're prone to losing them, find out what a new key for your car costs. With today's do-it-all remote proxy keys, it might be a lot more than you think. Other service contracts are less attractive, and if you decide you want to purchase one, you can do so later, after you have the car. You should still be wary of extras, so make sure you fully understand every line of your sales contract. Question anything that doesn't seem right, and be prepared to negotiate on extra charges such as "documentation." Documentation fees are a common way for dealerships to pad profit, but they can vary widely from store to store. Under no circumstances should you sign any document that you haven't read closely.
INSURE
OLD - Call your insurance agent the morning you go to pick up your new car to have your policy transferred.
NEW - Get insurance quotes upfront, before you make any deal at the dealership.
ADVICE - Note that we were quotes, plural. Not all insurance use the same standards for evaluating risk and setting rates, even when it comes to how long they hold tickets and accidents against you in accessing surcharges. Sadly, the best way to save on auto insurance is to switch providers, so call around. Or use thezebra.com to gather multiple quotes without revealing all your personal details. 
*Article from Car and Buyer.
Make an Inquiry
Hours
Monday

8:00AM - 7:00PM

Tuesday

8:00AM - 7:00PM

Wednesday

8:00AM - 7:00PM

Thursday

8:00AM - 7:00PM

Friday

8:00AM - 6:00PM

Saturday

8:00AM - 5:00PM

Sunday

Closed