Volkswagen Tire Rotation Service In Falmouth, ME
If you want to keep your car running properly, it needs to be properly maintained. There are several essential services, such as oil changes, tuneup, and fluid flushes. One important service that many drivers neglect is having their tires rotated. This is a mistake because regular tire rotations are essential for the health of your tires and the safety of you, your passengers, and other drivers on the road.
What Is A Tire Rotation?
During a tire rotation, your mechanic will put your vehicle on a lift and change the position of each tire. There is a specific tire rotation pattern used depending on the type of vehicle you drive. The rotation pattern would depend on whether you drive an all-wheel, front-wheel, or four-wheel-drive vehicle.
How Often Should I Have My Tires Rotated?
Most experts suggest that you have your tires rotated every 6,000 to 8,000 miles, or every six months, whichever comes first.
Why Should I Have My Tires Rotated?
There are a few benefits of having your tires rotated regularly. These include:
The tires will wear evenly: When you have your tires rotated regularly, they will all wear down evenly. When two tires wear faster than the others, it can create a safety issue.
Longer lifespan: Anyone who has ever bought new tires knows that it isn't cheap. This is why it is important to have your tires rotated regularly. If two tires wear out before the others, they will need to be replaced sooner than they should be. Having your tires rotated regularly will increase their lifespan, which will save you money.
Added safety: When you have your tires rotated regularly, they will grip the road's surface better, making your vehicle safer to drive and easier to handle. This is especially true when the street is wet.
Better performance: When your mechanic rotates your tires, they will also balance them. This will help them perform better, particularly when stopping short or taking a sharp turn.
Prolong the life of other parts of your vehicle: Having your tires rotated will do more than protect the health of your tires. Your wheels, bearings, brakes, axles, and suspension system can also benefit from rotating your tires regularly.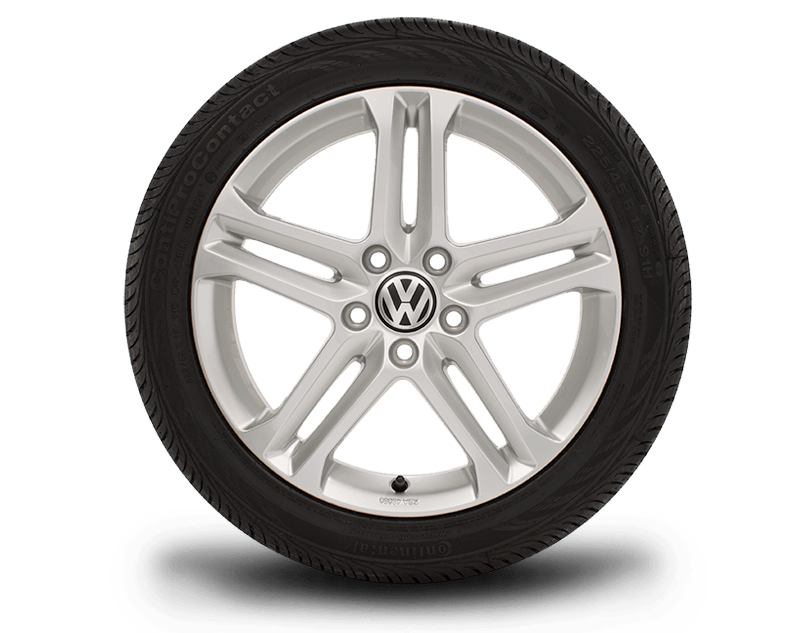 Why Choose Morong Falmouth Volkswagen
If you are due for a Volkswagen tire rotation, don't waste your time on a Google search for "tire rotation in Falmouth." Instead, you should schedule an appointment with Morong Falmouth Volkswagen. Our certified technicians are highly-trained and highly-skilled, which should give you peace of mind that the job will always be done right. When you bring your car in, we will give it a complimentary multi-point inspection to ensure that your vehicle is running correctly and safely. If you plan to wait for your vehicle, you can sit in our comfortable waiting area, complete with free WiFi. If you don't have time to wait, we have courtesy loaners and rental cars available. To schedule an appointment during our extended weekday hours or on a Saturday, give us a call today.
Schedule Service
Morong Falmouth Volkswagen Service Department Amenities
Newspapers & Magazines
Certified Technicians
Courtesy Loaners
---